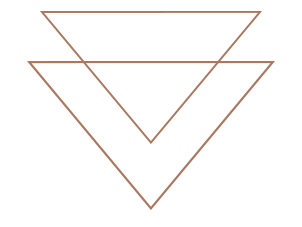 We love our team. You will too. 
MEET OUR CORE STAFF AND YOGA TEACHERS
Our team goal consists of crafting an experience that gets you out of your day to day and into nature, into your body, and more connected to inspiration.
We strive to create moments that you will remember for the rest of your life. Our amazing teachers and staff excel in helping find just what you need… be it that hidden waterfall down the road, that amazing adornment in our boutique or that inner peace and joyous glow we see on people's faces after a yoga session.
Sofiah Thom and Brendan Jaffer are visionary leaders known for their transformative contributions to the world of conscious festivals and sustainable retreat spaces.
As the co-founders of Envision Festival and Danyasa Eco Retreat in Costa Rica, over the past 17 years, they have pioneered a movement of healing arts, music, sacred movement, and environmental awareness in the Southern zone of Costa Rica.
Owner + Co-founder of Danyasa 
Founder of Temple Body Arts, Teacher, Trainer and Mentor
Owner + Co-founder of Danyasa 
Boutique & Operations Manager
With Danyasa for 7 years. A staple of our centre. 
Guest Liaison + Retreats
Yoga Instructor, Aerial Fitness,
Digital Co-creation and Design
Yoga Teacher
Retreat Leader, Reflexologist, Reiki Healing

Yoga Teacher
Inversions, Assists, Hatha & Vinyasa Flow
Yoga Teacher
Kundalini, Meditation, Ecstatic Dance
Yoga Teacher
Trauma Informed,
Compassionate Inquiry
 Yoga Teacher
Mindful Flow, Massage, Body and Energy Work
Yoga Teacher
Yin, and Restorative,
Hatha Flow
Yoga Teacher
Online & In Person Classes
Yoga Teacher
Breathwork, Meditation
Yoga Teacher
Inversions, Assists, Hatha & Vinyasa Flow
"WE ARE the artists of our lives. And our artistry is our ministry.
It's time to value ourselves as artists, creatives, healers, guides, midwives, and priestesses of the light."
OWNER – FOUNDER OF DANYASA & ENVISION MUSIC FESTIVAL